Skip Navigation
Website Accessibility
Bitty Barn BOM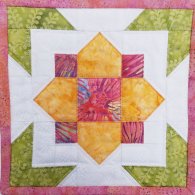 Each block's fabrics are themed for the month they represent - featured here is August's block. We also have patterns available if you would like to take the class but use your own fabrics.
Skill Level:
intermediate
Requirements:
Basic sewing and cutting supplies. You will also need to purchase the kit ($10/month for 12 months) or the patterns ($5/pattern - 4 patterns in all).
Instructor Name:
LaRee Morris
Bitty Barn BOM
Cost:
$ FREE
The instruction is free. You much purchase the kit or patterns to take the class.