August 2021
Happy August! Goodness it has been a hot, smoky summer so far (but I use that as an excuse to stay inside and get some sewing done)! The summer is just flying by, though, and I hope you are all able to get in some fun adventures before summer is gone. We're getting some rain now, so hopefully the smoke will clear up and you can all come shop at our store...but if you can't make it, remember that you can shop on our website www.deercountryquilts.com We have many new fabrics coming in, and our shelves are getting full again! I have attached some pictures (with links) after the classes listing. Don't forget to turn in your old yardage cards by the end of this month, and start taking advantage of our computer rewards program. Thank you again for all of your support in keeping our quilt store and our town going by being our faithful customers!!

With gratitude,
Sarina

---
Please call our store to sign up for classes (406) 677-2730. Classes start at 10:15am, or 12:15pm as stated in the class description. You can find more information for each class on our website by clicking on the picture.

---

2nd Monday Class
Monday, August 9th, 10:15am-1:00pm
Monday, September 13th, 10:15am-1:00pm
Join Teresa and Sarina for instruction on making "Six Halves Make a Whole Sampler" by The Quilt Branch, using Creative Grids' House Ruler.

---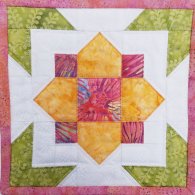 We have Bitty Barn BOM kits still available, and will start doing this as a monthly class on the first Thursday of each month, however August's class has been moved to Thursday, August 12th. These blocks are perfect for monthly decoration! It is $10/month for 12 months, and the kits include the backing fabric as well. Call to sign up!
---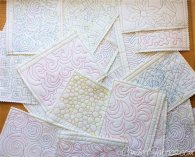 Free-motion Quilting
Monday-Tuesday, August 16th-17th 10:15am-3pm


Come learn how to free-motion quilt on your sewing machine. This is a two-day class, and you will be able to leave your machine and supplies at our store overnight.


Free-motion Quilting 2.0
Monday-Tuesday, September 20th-21st 10:15am-3pm
If you have already taken Teresa's free-motion quilting class and would like to expand your skills, this is the class for you! Teresa will guide you through quilting one of Hoffman's "Dream Big" panels. It will be best to have your panel already basted in a "quilt sandwich" before class.

---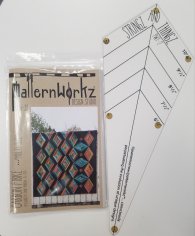 Carbon Fibre with Teresa
Monday, August 23rd
Grab your stash - or pick out new fabrics - and join Teresa in making this incredible string quilt! The template and pattern are sold together for $32.50, and are required for taking this class.
---

One Block Wonder with Toni
Tuesday, August 31st
Join Toni for this class on turning 7 of the same panel into one fabulous quilt! We will be offering this class for several months, as the first few sessions will be centered around prepping your fabrics.
The fee for each class is $10 to Toni.
---
Here's a few of our new fabrics - you can check them out on our website by clicking on the pictures.

---

This is my kind of club!






Deer Country Quilts