April 2022

Happy April! According to the calendar, it is officially springtime now, and it did feel like spring for a couple of weeks...but then April Fools Day came and everything was once again covered in white. What a prank! However, we are surrounded by beautiful quilts and fabrics that give us a bright and cheery disposition no matter what it looks like outside - the above samples are just two examples. I hope you are able to come in and get your "color therapy" too! Thank you all again for your continued support!

Gratefully,
Sarina



We will be closed on Easter Sunday, April 17th,




as well as Mother's Day, Sunday May 8th.



---
Block Challenge

We have done challenge blocks with our retreat ladies for years, and now we want to do a challenge with all of you! Stop in and buy a fat eighth bundle of fabric for $6. Make a 12" finished block of your choosing. Bring it back to our store by Friday, April 8th, and enter your name to win all of the blocks to make a quilt top. The winner will also receive a $25 gift certificate to Deer Country Quilts! We have two color options for you to choose from.


---
Please call our store to sign up for classes (406) 677-2730. You can find more information for each class on our website by clicking on the picture.


---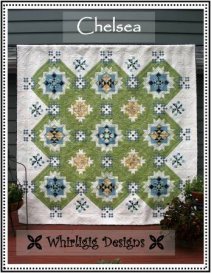 2nd Monday Class, Monday April 11th
This class is now full.
---

Cadence Court
Tuesday, April 26th
Toni started teaching a new foundation-pieced pattern: "Cadence Court" by Sassafras Lane. Don't miss out on this opportunity to learn foundation piecing from an expert!


The fee for each class is $10 to Toni.
---
Fair Isle BOM with Sue Paceley
Saturday, April 23rd
We are so excited to have Sue Paceley teach this BOM by Studio 180 Design (Deb Tucker). This class is now full.
---

Free-motion Quilting 2.0
Monday-Tuesday, April 18th-19th
If you have already taken Teresa's free-motion quilting class and would like to expand your skills, this is the class for you! Teresa will guide you through quilting one of Hoffman's "Dream Big" panels.

---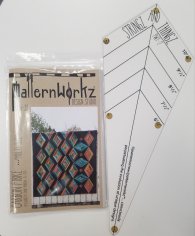 Carbon Fibre
Tuesday, May 17th
Grab your stash - or pick out new fabrics - and join Teresa in making this incredible string quilt! The template and pattern are sold together for $32.50, and are required for taking this class.

---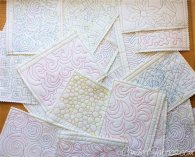 Beginning Free-motion Quilting
Monday-Tuesday, May 23rd-24th
Come learn how to free-motion quilt on your sewing machine. This is a two-day class, and you will be able to leave your machine and supplies at our store overnight. The supply list is available at the store, as well as on our website.

---

3-yard Quilts
Sunday, April 24th or
Thursday, May 12th
LaRee has been having fun making 3-yard quilts using the books by Donna Robertson. She can guide you in making any of the quilts in any of the books. This class is perfect for beginners!


---

Why not!?!?



Deer Country Quilts