November 2022
We have had a beautiful fall here in Seeley Lake, MT. It doesn't last very long (it is most definitely not 3 months of the year), but it sure has been a nice one this year. The gorgeous larch trees stand out with their golden color, while up high the mountains are blanketed with snow - we are so blessed to be surrounded by such beauty!! It is the month of Thanksgiving, and I'm so thankful for all our faithful customers. This has been a rough couple years, with several local quilt stores closing. I am saddened by this, but also grateful that we are still here. So, thank you! We will be closed on Thanksgiving day, Thursday, November 24th. We will have our annual winter sale starting Friday, November 25th, through Sunday, December 4th. Come in to our store for 20% off of regular-priced books, patterns, notions, batting, kits, and interfacing; 30% off of Christmas fabrics. Thank you again for all of your support!

Gratefully,
Sarina

---

Here's the new BOM that I have been working on. It is "Aspiring Stars" by Michelle Renee Hiat & Lynn Wheatley, and features Island Batiks.
You use the following Studio 180 Designs tools for precise cutting and piecing: Tucker Trimmer I, Wing Clipper I, Square Squared, V Block, and Rapid Fire Lemoyne Star.
It is $25/month for 12 months. Call and sign up!



Some of my blocks so far: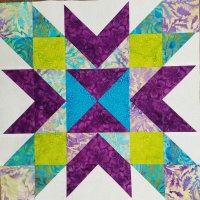 ---
Please call our store to sign up for classes (406) 677-2730. Classes start at 10:15am, or 12:15pm as stated in the class description. You can find more information for each class on our website by clicking on the picture.


---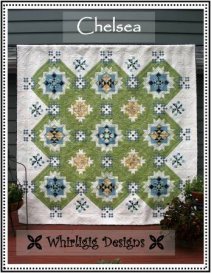 2nd Tuesday Class, Tuesday, November 8th
This is a reminder for those in this class. The class is full.
---

Free-motion Quilting
Thursday-Friday, November 10th-11th
Come learn how to free-motion quilt on your sewing machine. This is a two-day class, and you will be able to leave your machine and supplies at our store overnight. Click on the photo above for a supply list. Call our store to sign up.


---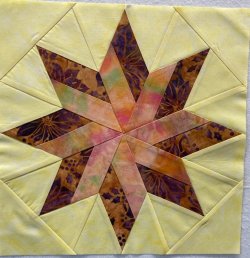 Wedge Star Tool
Tuesday, November 29th
Join Toni in learning how to use the "Wedge Star" tool by Deb Tucker of Studio 180 Design and make "Hollywood Boulevard" or "Argyle" by Sarah Furrer, or "Alaska" by Edyta Sitar! The fee for each class is $15 to Toni.
---

Pleas do not reply to this email (it will go to spam). You can email directly at quilting@montana.com




Deer Country Quilts