December 2022
I'm not sure there's a more fitting meme for me. I have not been good about putting labels on my quilts, but if I were to start this is pretty much what my "Made with Love" would mean! I'm sure many of you can relate - maybe it's screaming instead of cursing, maybe it's more than 3 trips to the quilt store, maybe it's chocolate instead of wine (or both). In this gift-giving season, though, nothing beats our homemade gifts! Many of you took advantage of our annual winter sale to get the supplies you needed to finish some gifts. If you were not able to make it, or if you still need more fabric for those gifts, do not worry. We are having an online sale December 5th-11th: 20% off of fabrics, precuts, panels, and kits. Use the coupon code SNOW20 at checkout to receive your discount. Local customers can still shop online and use the "in-store pickup" option instead of shipping. Thank you again for all of your support! Wishing you a Merry Christmas and a Happy New Year!!

Gratefully,
Sarina

---

Here's the new BOM that I have been working on. It is "Aspiring Stars" by Michelle Renee Hiat & Lynn Wheatley, and features Island Batiks.
You use the following Studio 180 Designs tools for precise cutting and piecing: Tucker Trimmer I, Wing Clipper I, Square Squared, V Block, and Rapid Fire Lemoyne Star.
It is $25/month for 12 months. We will be offering this as a class starting Saturday, January 14th. Call and sign up!


---
Please call our store to sign up for classes (406) 677-2730. Classes start at 10:15am, or 12:15pm as stated in the class description. You can find more information for each class on our website by clicking on the picture.


---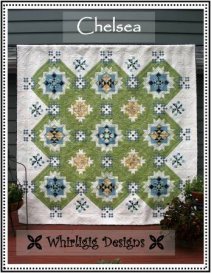 2nd Tuesday Class, Tuesday, December 13th
This is a reminder for those in this class. The class is full.
....however, stay tuned for the next quilt starting in February 2023.

---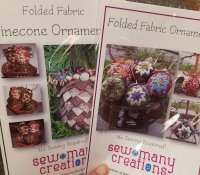 Christmas Make-and-take
Sunday, December 11th and/or Tuesday, December 20th
Come in anytime during our business hours on either of these days and LaRee will guide you through any of these make-and-take projects: Scandinavian folded stars, 10-mintue table runner, folded tree napkins, folded pinecone ornaments, or folded star ornaments.


---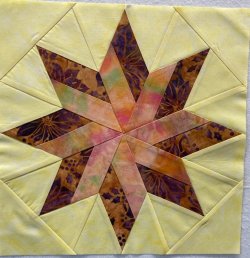 Wedge Star Tool
Tuesday, December 27th
Join Toni in learning how to use the "Wedge Star" tool by Deb Tucker of Studio 180 Design and make "Hollywood Boulevard" or "Argyle" by Sarah Furrer, or "Alaska" by Edyta Sitar! The fee for each class is $15 to Toni.
---
We are closed on Mondays through the winter. Other changes to our hours for the holidays are as follows:
10am-2pm Saturday, Dec. 24th (Christmas Eve)
CLOSED Sunday, Dec. 25th (Christmas day)
CLOSED Sunday, Jan. 1st (New Years day)

Pleas do not reply to this email (it will go to spam). You can email directly at quilting@montana.com




Deer Country Quilts