End of 2022
I hope you all had a Merry Christmas! Speaking of Christmas, we will be having a Christmas fabric reduction sale throughout January - 20% off of Christmas fabrics (this includes Christmas yardage, panels, and precuts, but not Christmas kits). So come on in and get prepared for next Christmas! Well, it is also time to celebrate the end of 2022 and the beginning of 2023. I always wonder where the last year went, but look forward to what the new year has in store. I pray that this new year is filled with lots of sewing and blessings for all of you! Thank you for being our customers!

Gratefully,
Sarina

If you are looking for a new Janome sewing machine, come on in to our store and talk to us about which model will best suit your needs. We have the following models in stock at prices too low to advertise! Click on each picture for more information on Janome's website about each machine.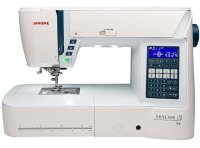 ---

Here's the new BOM that I have been working on. It is "Aspiring Stars" by Michelle Renee Hiat & Lynn Wheatley, and features Island Batiks.
You use the following Studio 180 Designs tools for precise cutting and piecing: Tucker Trimmer I, Wing Clipper I, Square Squared, V Block, and Rapid Fire Lemoyne Star.
It is $25/month for 12 months. Class will start Saturday, January 14th, but you can start anytime. Call and sign up!


---
Please call our store to sign up for classes (406) 677-2730. Classes start at 10:15am, or 12:15pm as stated in the class description. You can find more information for each class on our website by clicking on the picture.


---

Come join us for open sewing and lunch on the second Thursday of the month, starting on January 12th.


---
2nd Tuesday Class
Tuesday, February
14th
Join Teresa in making "Curve It Up" by Sew Kind of Wonderful. You will learn how to use Sew Kind of Wonderful's "Quick Curve Ruler" to make this curvacious quilt! Class starts February 14th, 2023. The price is $15/month for twelve months, and includes the fabrics for the top (Layout #1) and binding, as well as the pattern. The Quick Curve Ruler is sold separately ($26.00).
---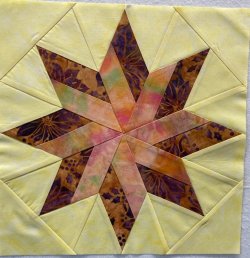 Wedge Star Tool
Tuesday, January 31st
and February 28th
Join Toni in learning how to use the "Wedge Star" tool by Deb Tucker of Studio 180 Design and make "Hollywood Boulevard" or "Argyle" by Sarah Furrer, or "Alaska" by Edyta Sitar! The fee for each class is $15 to Toni.
---

May your days be merry and bright, and all your bindings go on without a fight!







Pleas do not reply to this email (it will go to spam). You can email directly at quilting@montana.com




Deer Country Quilts